The company was formed as Rotol Airscrews on 13th May 1937 by Rolls-Royce and Bristol Engines to take over both companies' propeller development, as the market being too small to support more than one company. The name is a contraction of "ROlls-Royce" and "BrisTOL".They started in temporary premises in Llanthony Road, Gloucester but transferred to the new factory at Staverton at the end of 1937 Rotol's propellers were always considered leading edge, its models equipping the Hawker Hurricane, Supermarine Spitfire, and many other WWII -era aircraft. By the end of the war it had introduced the first five-bladed propeller to see widespread use, used on late-model Spitfires. In 1943 the company changed its name from Rotol Airscrews Limited to Rotol Limited. Also during WWII Rotol took over other factories at Worcester (Constant Speed Units), Frome (Precision and finished parts), Ossett and Trafford Park (wooden blades) and Kilmarnock (electric propellers).
Rotol produced over 30,000 airscrews for Hurricanes and Spitfires in three, four or five blade versions, as well as for other aircraft.
WWII Wooden propellers were made of Jablo material (Spruce or Douglas Fir sandwich) covered in Rotoloid with brass leading edge sheaths.
By the end of the war a total of 100,000 airscrews had been produced and used on more than sixty types of production aircraft and another forty prototypes.
Iin 1952 Rotol acquired British Messier Limited, a specialist in landing gear and hydraulics.
In 1954 Rotol introduced the R130 propeller for the Vickers Viscount airliner powered by Rolls-Royce Dart Mk. 510 turboprop engines . The R130's electrically-actuated hub mechanism and square-tipped aluminum alloy blades were a departure from Rotol's previous hydraulic and composite designs of World War II. The thin, rectangular blades were designed to absorb high energy and efficiently turn it into thrust while offsetting compressibility losses. The electric constant-speed mechanism dated back to when Rotol licensed the American Curtiss Electric design in 1937.
Production of propeller blades was continuing with the Convair 600/640, Handley Page Herald, Armstrong Whitworth Argosy, Grumman Gulfstream I, NAMC YS-11A, Fokker F27 Friendship, and Hawker Siddeley 748, adding Saab 340 later on.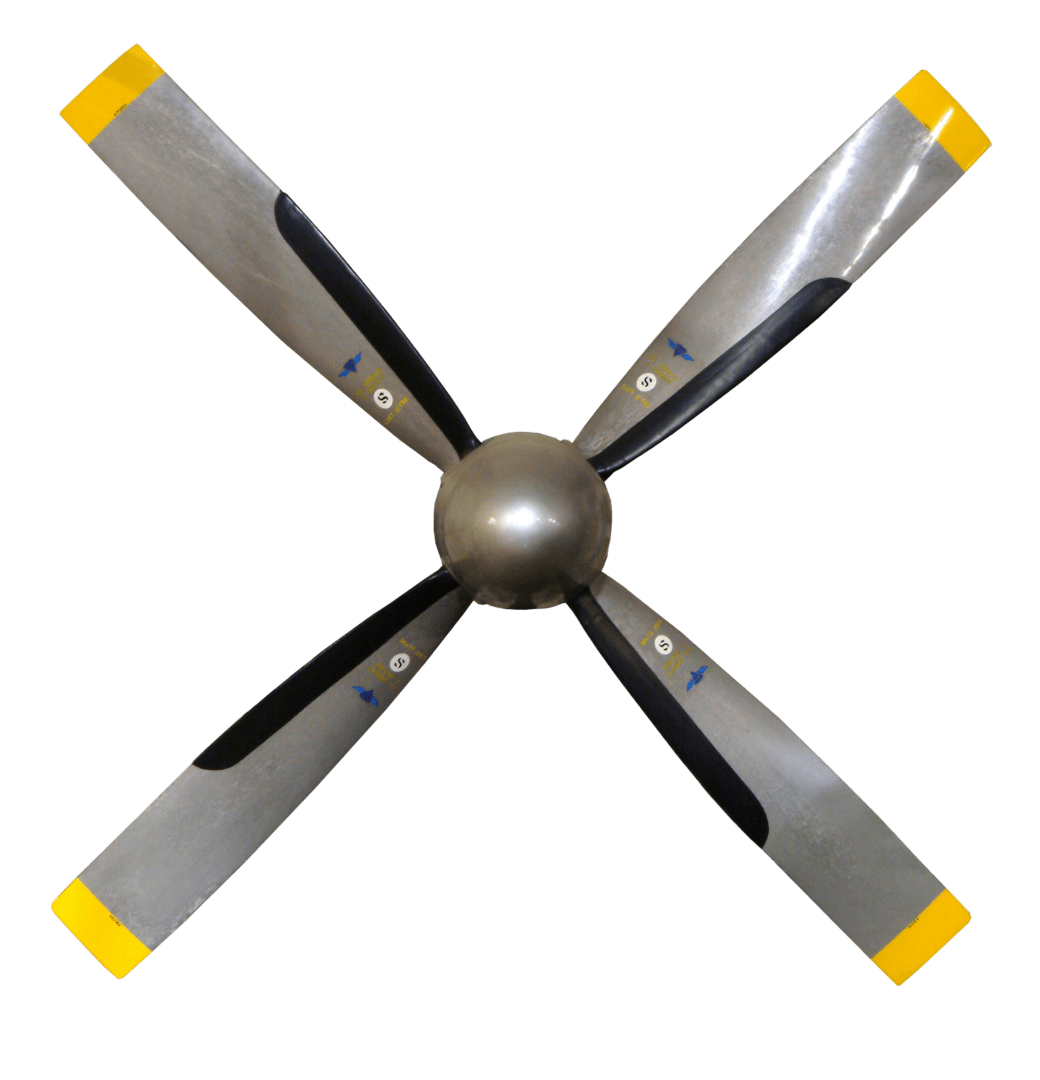 Prop dispalyed at Smithsonian National Air and Space Museum,  Boeing Aviation Hangar at the Steven F. Udvar-Hazy Center in Chantilly, VA (2019).
In 1968, the company introduced the first fibreglass propellers, which went on to see widespread use. Since then it has migrated to carbon fibre, and remains a leader in propeller design.
Propeller production range covered by the company was really large including huge SRN 6 composite blades for hoovercrft,  fan blades, Ram Air Turbines, Bleed air turbines and many other products.
Following a series of changes of ownership, the original Dowty Rotol facility at Staverton is now owned by the Safran Group, operating as part of its Messier-Bugatti-Dowty Landing Gear subsidiary. Propeller design and manufacture was moved a few hundred metres down the road when the company was split into business units under its Dowty ownership in the early 1990s. On 16 January 2007, Dowty Propellers became part of GE Aviation Systems through GE buying Smiths Group's aerospace division.
On 5 February 2015, a fire at Dowty's Staverton facility caused severe damage to 80% of the factory building, destroying the main production line. A facility at Vantage Point Business Village in Mitcheldean, Gloucestershire, was selected for the company's interim propeller blade manufacturing. In late 2019, the company began moving its operations to an all-new purpose-built facility at Gloucester Business Park in Brockworth, on part of the site of the former aerodrome used by the Gloster Aircraft Company.
Much more, including information about company history, Gloucester factory layout, old newsletter etc. can be found on The Dowty Heritage Page, (there is no point of copying it :), especially that we do not have permision) :
Period Advert. Rotol Airscrew.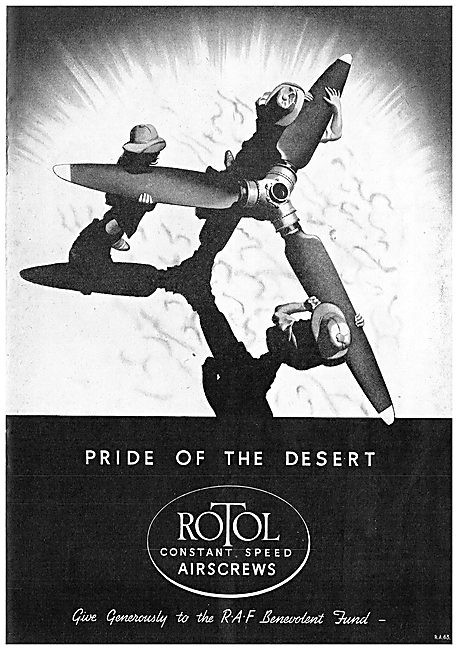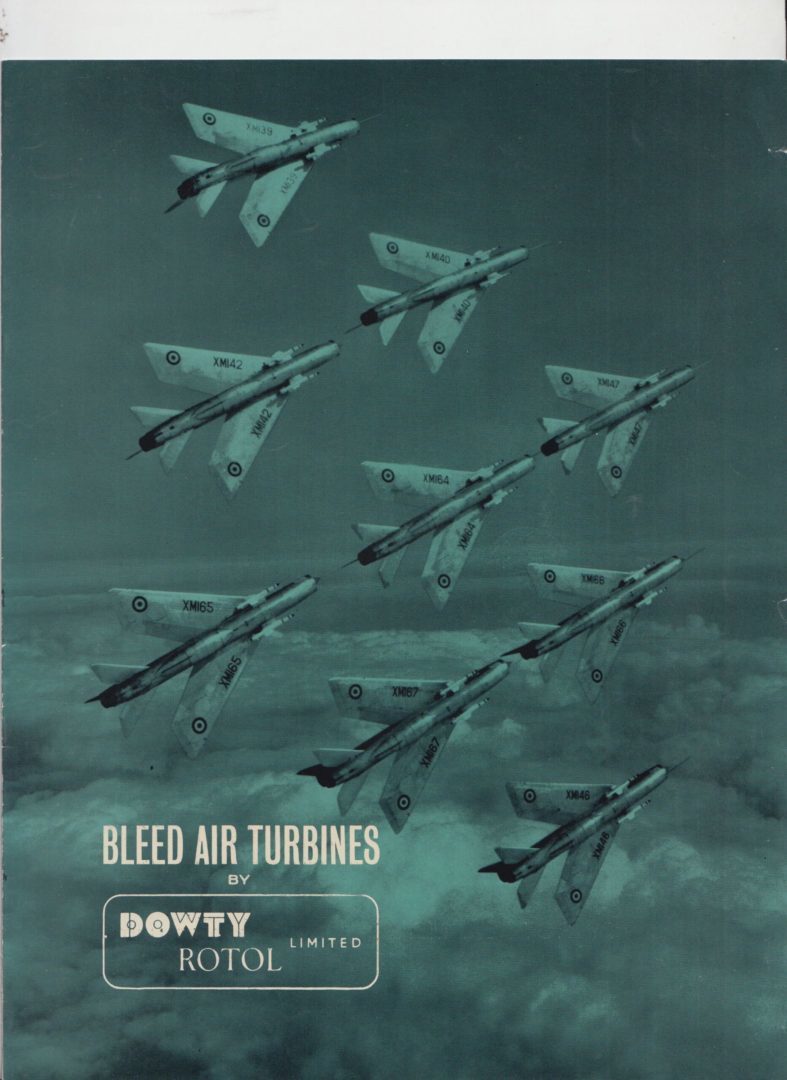 Other Manufacturers Period Advert.