About the propeller, The propeller was produced by Sensenich, USA. Nicely preserved decals. In private ovnership. Age – Unknown, most likely still can be orderd from Sensenich. Estimated price of the new one – (airworthy) 2800 USD.

Construction, The propeller lamination consists of five ash (most likely) plies. The outboard length of leading edge of approx. ??? mm and the tips have brass sheathing, while tips on the length of approx. ??? mm are covered with painted fabric.
Aircraft and Engine, Information indicates one of the Taylorcraft aircraft (the list can be found above) as the one the propeller mounted. The prop was working with 4-cylinder Continental A-65-8 engine, boxer layout. Engine cubic capacity – 2,8l.
References:
Samolot Wielozadaniowy Piper L4 Cub, Benedykt Kempski Warszawa 1989, TBIU 130,
Period Advert. Lycoming, 1932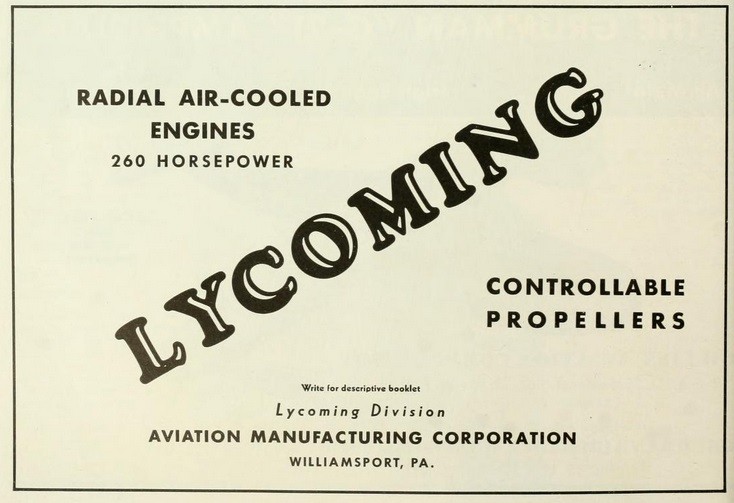 Period Advert. Sensenich 1946.