About the propeller. The propeller was produced by Szomański factory, Warsaw. The coating was removed and markings tarnished, but pressed wood "springed" out, so the markings are largely readable.  Private collection; propeller on auction in 2016. Many thanks to Grzegorz Bulanda for sharing all presented pictures.
Construction. The propeller lamination consists of 6 plies (ash). The outboard part of leading edge has an aluminum sheathing. Originally the propeller was covered by black Tonkilaque coating.
Aircraft and Engine. This is a replacement propeller for Hanriot H-28 aircraft buit in the Polish factory WWS Samolot, Poznań. The propeller was working with rotaty Le Rhone 80 HP engine
References:
Andrzej Morgała "Samoloty wojskowe w Polsce 1924 – 1939" Bellona 2003.
Period advert. WWS Samolot.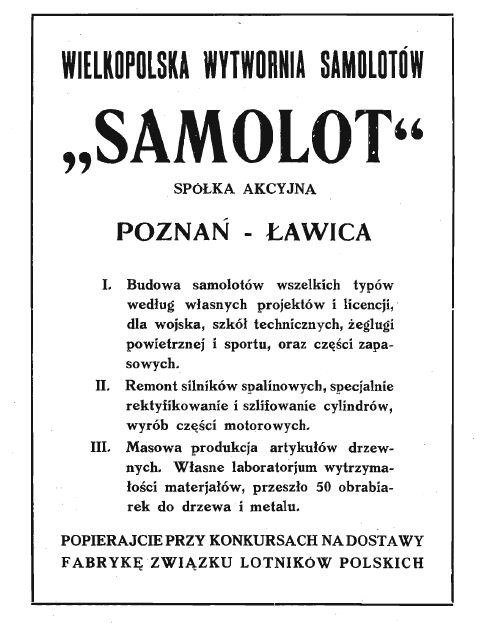 Period advert. Szomański.