About the propeller, The propeller was produced by Wapienickie Zakłady Przemysłowe, Bielsko. Propeller is stored in Museum of Polish Aviation, Cracow.

Construction, The propeller probably is made of ash plies. The outboard length of leading edge has brass sheathing. Propeller is covered with Tonkilaque and probably it was done by Szomański's factory. That is the reason that Integrale Warszawa decal (but in poor condition) is still visible on each blade.
Aircraft and Engine, Marking on the hub indicates popular Le Rhone 80 HP rotary engine used on different planes. One of many possibilities is Morane-Saulnier AR-35EP2 training aircraft.
References:
Samoloty wojskowe w Polsce 1924 – 1939, A. Morgała, Warszawa 2003
Period Advert. Szomański, 1930s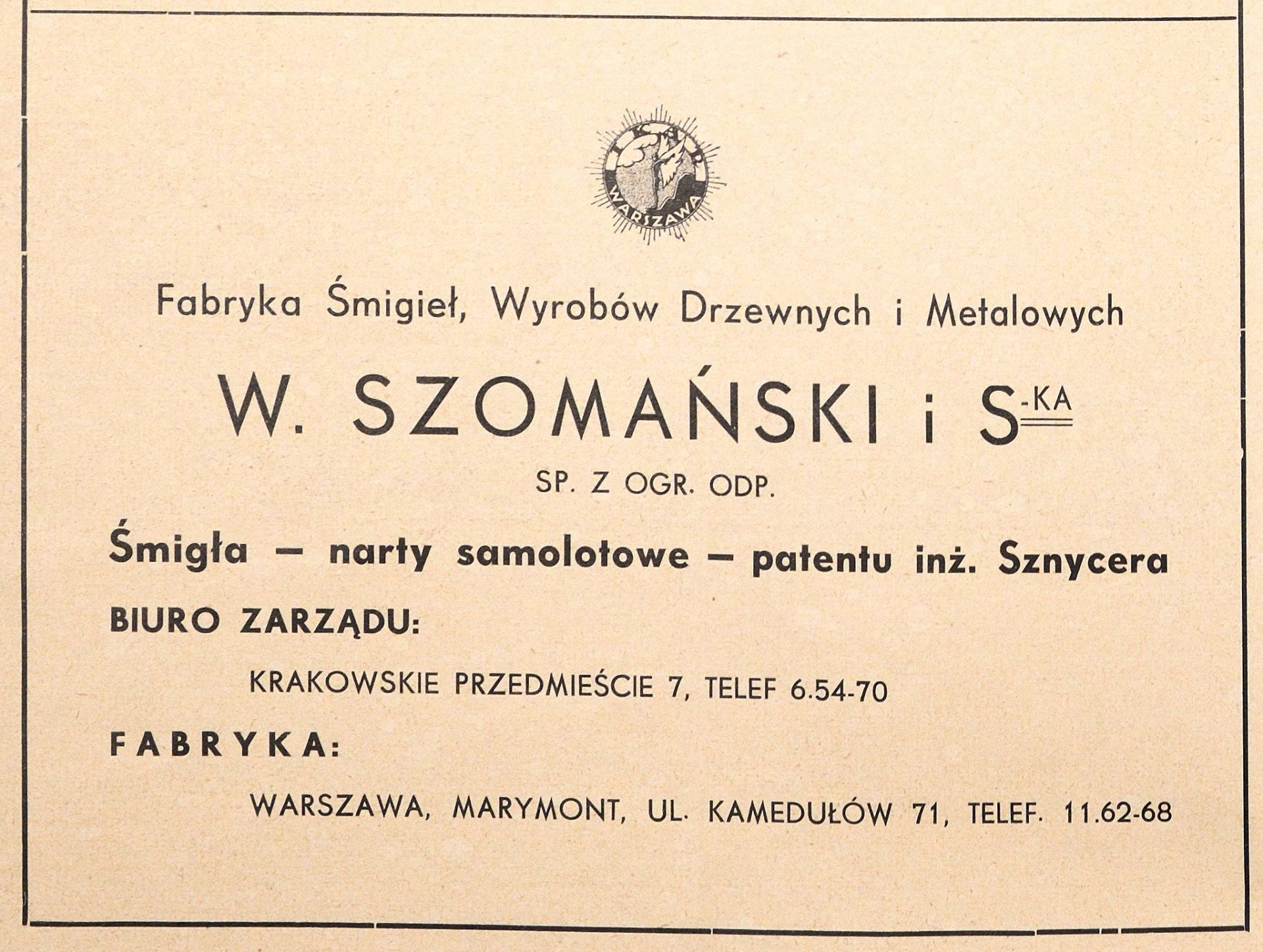 Period Advert. l. O. P. P.  1930s.