About the propeller. The propeller was produced by Polish workshops CWL, Warsaw. Currently in possession of Technical University of Warsaw, presented inside MEL Building. Visible inscription from Aviation School of Bydgoszcz, 1928.
Construction. The propeller lamination consists of 7, ash plies. Propeller coating showing natural wood structure. Missing lamination was restored.
Aircraft and Engine. Initially Sopwith Camel was suspected as the aircraft the propeller was built for. However, according to Polish Wings 22, Stratus 2017, The only Camel used by Polish Army was equipped with Bentley Vickers BR1 engine, moreover during the crash aircraft was powered by a British propeller. Partial markings SO(P?)… remained may indicate in this case Sopwith Strutter aircraft (with 99% probability). Further, with the very high probability it was fitted to the Sopwith Strutter aircraft equipped with 9-cylinder, 15 liters cubic capacity rotary engine Le Rhone 9J of 11o HP power.
Thanks go to the bequickorbedead.com website, which made this identification possible.
Period Advert. L.O.P.P
(1923-1939)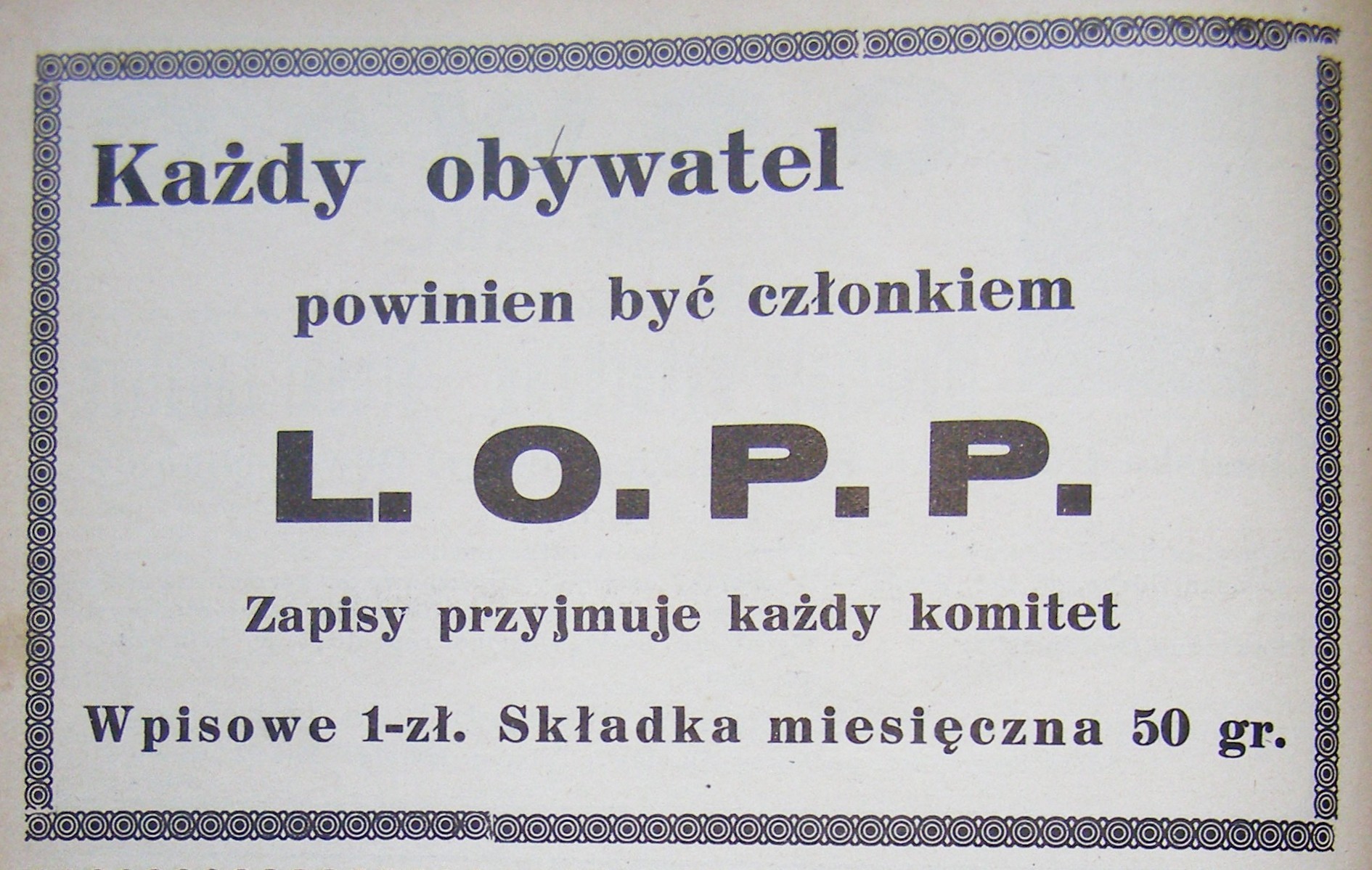 Period Advert. Digest 1932.