About propeller. The propeller was – quite probably – produced at one of the Dowty Rotol dispersal factories near Manchester in September 1942.In mid 70ties the blade was purchased at Duxford by an aviation enthusiast from Orpington, UK. Found its way to another French owner, who re-sold it again at Le Bourget on September 2009. Now in private Polish collection.
Construction. The blade was made of Jablo material (Spruce or Douglas Fir sandwitch) covered in Rotoloid with brass leading edge sheaths (outboard 1010mm). Blade is 1604 mm long.
Aircraft and Engine.The blade was used with 3-blade propellers: types RS 5/3 and type RS 5/11, used on aircraft Hurricane MK I, II, IV.  Other propeller used on the same aircraft was Hamilton Standard.
Hawker Hurricane MK. I, Rotol airscrew.
References:
 Typy Broni i Uzbrojenia, Samolot myśliwski Hurricane Mk. I, Adam Jońca, Warszawa 1978.
Period Advert. Rotol, 1940-ties.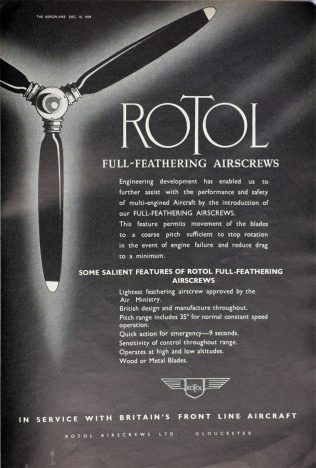 Period Advert. Airscrew, 1933.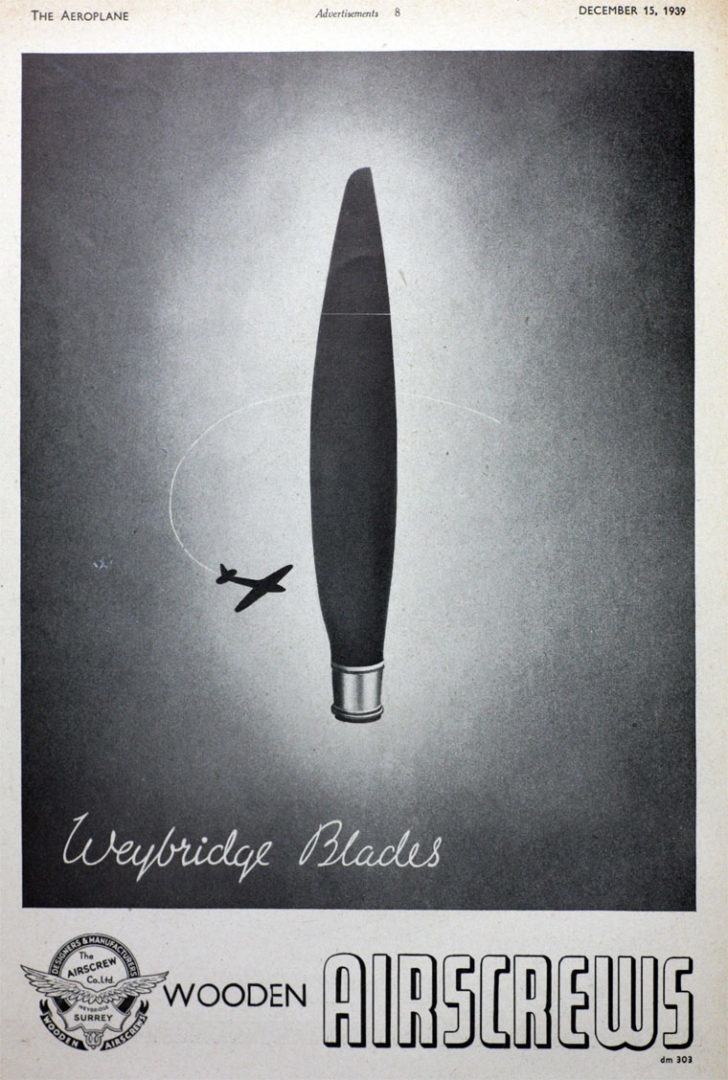 Period Advert. Hamilton Standard 1933.