About the propeller. The propeller was produced by Hugo Heine' workshop Berlin-Waidmannslüst, Used, its airworthiness ended when the tip of one blade was damaged by hitting the ground. The markings are uncomplete, The missing data is the engine type and the power.  The rest of propeller markings is there: diameter (St-205),the diameter (D-256), as well as the Heine Stamp, STANDARD and GEPRUFT FLZ.  Number of bolts: 8. Privately owned.
Construction. The propeller lamination consists of 8, plies:  walnut, ash, walnut, walnut, mahogany, walnut, ash, walnut. Plies sulcated before being glued to increas the area.
Aircraft and Engine. The propeller was working with 100 HP anti-clockwise (front view) rotary Gnome 100 or licence built Oberursel U.I engine. Engine dimensions were: diameter – 95 cm, length – 107,4 and the dry weight – 137,4 kg. The engine was used in Fokker EII,  Fokker E III,  Pfalz E II aircraft. Nowadays it is hard to find any plausible history related ot the propeller and the area of Poznań, where it was unveiled.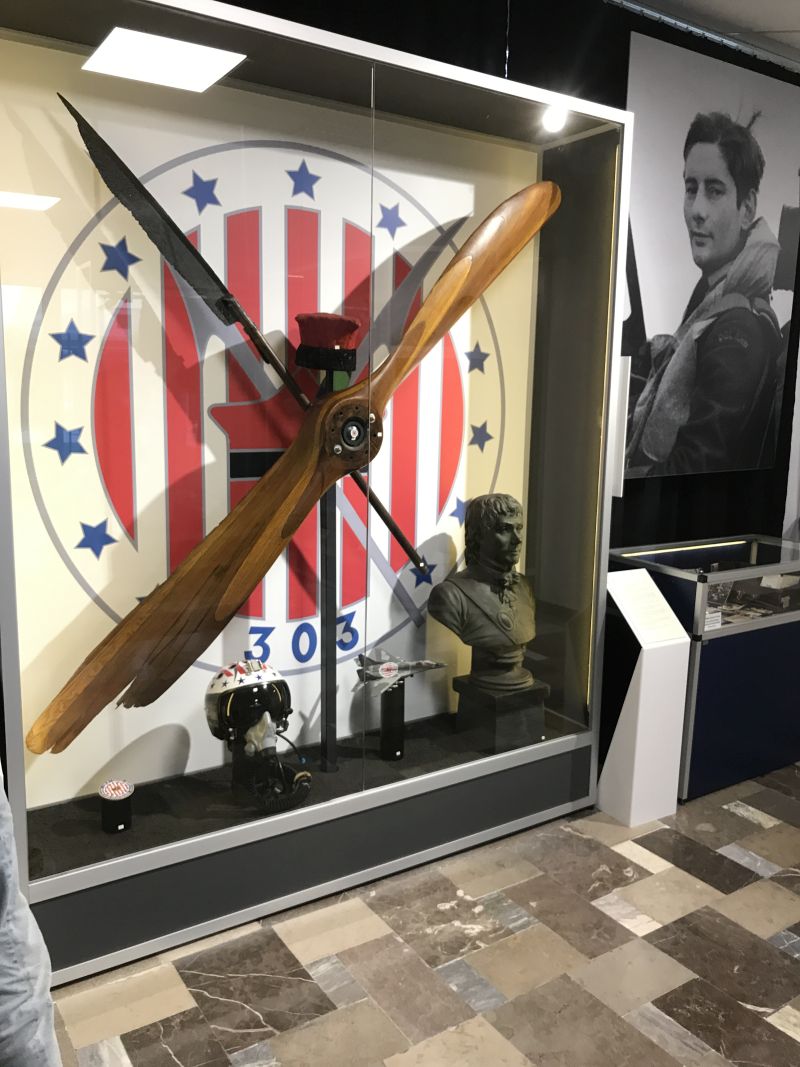 Photo above: The Heine 17889 propeller proudly presented as a logo of temporary exhibition "Flying Peasant Soldiers" dedicated to tradition of 7EM (fighter squadron created by Polish pilots andAmerican volunteers, Air Force Museum, Dęblin.(2019)
References:
Bob Gardner, German Propeller Makers of WW I, Part Two.