About the propeller, The propeller was produced by Sensenich, USA. Renovated, polished, painteted contemporarily. Black strip dividing colours added to "imrove" good look. Brownish colour results from either age or painting. Some propeler markings were tarnished during the renovation works, Missing Model numer was 43K 10107 most likely. In private. Survived thanks to the pilot of the Airclub of Ostrów. Presented here thanks to Ireneusz Kuśmierek.
Construction, The propeller lamination consists of five ash (most likely) plies. The outboard length of leading edge of approx. 600 mm and the tips have brass sheathing, while tips on the length of approx. 310 mm are covered with painted fabric (contemporarily paint).
Aircraft and Engine, The propeller was used in Poland with one of ex-US Army Piper L4 Cub. It proves that some of American airscrews kept airworty status. The propeller was working with 4-cylinder Continental A-65-8 engine, boxer layout. Engine cubic capacity – 2,8l.
References:
Polish Wings 5, Ex USAAF Aircraft, Andrzej Morgała, Stratus, 2011,
Samolot Wielozadaniowy Piper L4 Cub, Benedykt Kempski Warszawa 1989, TBIU 130,
Łódzkie Samoloty Inż. Sołtyka, Edward Kocent – Zieliński, ZP Grupa, 2010,
Period Advert. Lycoming, 1932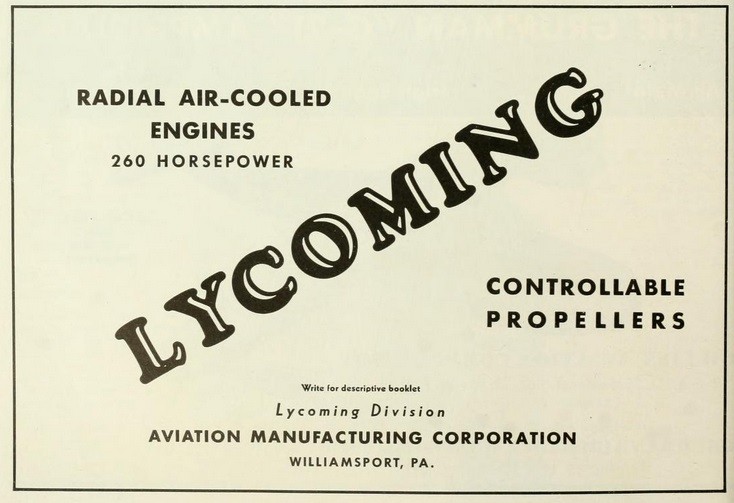 Period Advert. Sensenich 1946.