About the propeller
The propeller was produced by factory owned by Włodzimierz Szomański in Warsaw. Propeller, currently is in the collection of Muzeum Morskiego Dywizjonu Lotniczego in Puck, Poland.
Construction
The propeller lamination consists of ten ash plies. Diameter of propeller is 292 cm. The propeller has brass sheathing on leading edge. Propeller blades are covered with Tonkilaque lacquer. On propeller the "Ikar" decal of Szomański's factory is placed. The Tonkilaque decal is also well preserved.
Aircraft and Engine
The propeller was intended for French twelve-cylinder 400 hp Lorraine Dietrich 12B engine. In Poland this engine was powering different aircraft including French two engine Latham 43HB3 flying boats.
References:
Andrzej Morgała: "Samoloty wojskowe w Polsce 1924 – 1939"
Period Advert. Szomański, 1930s.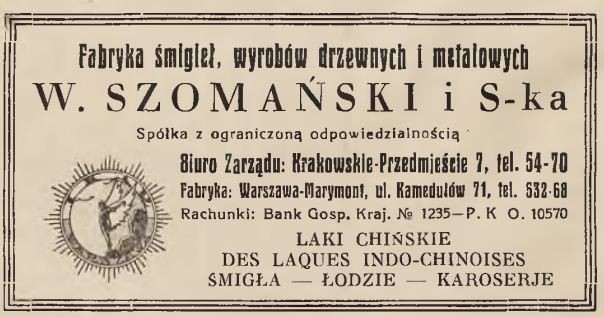 Period Advert. Szomański, 1927.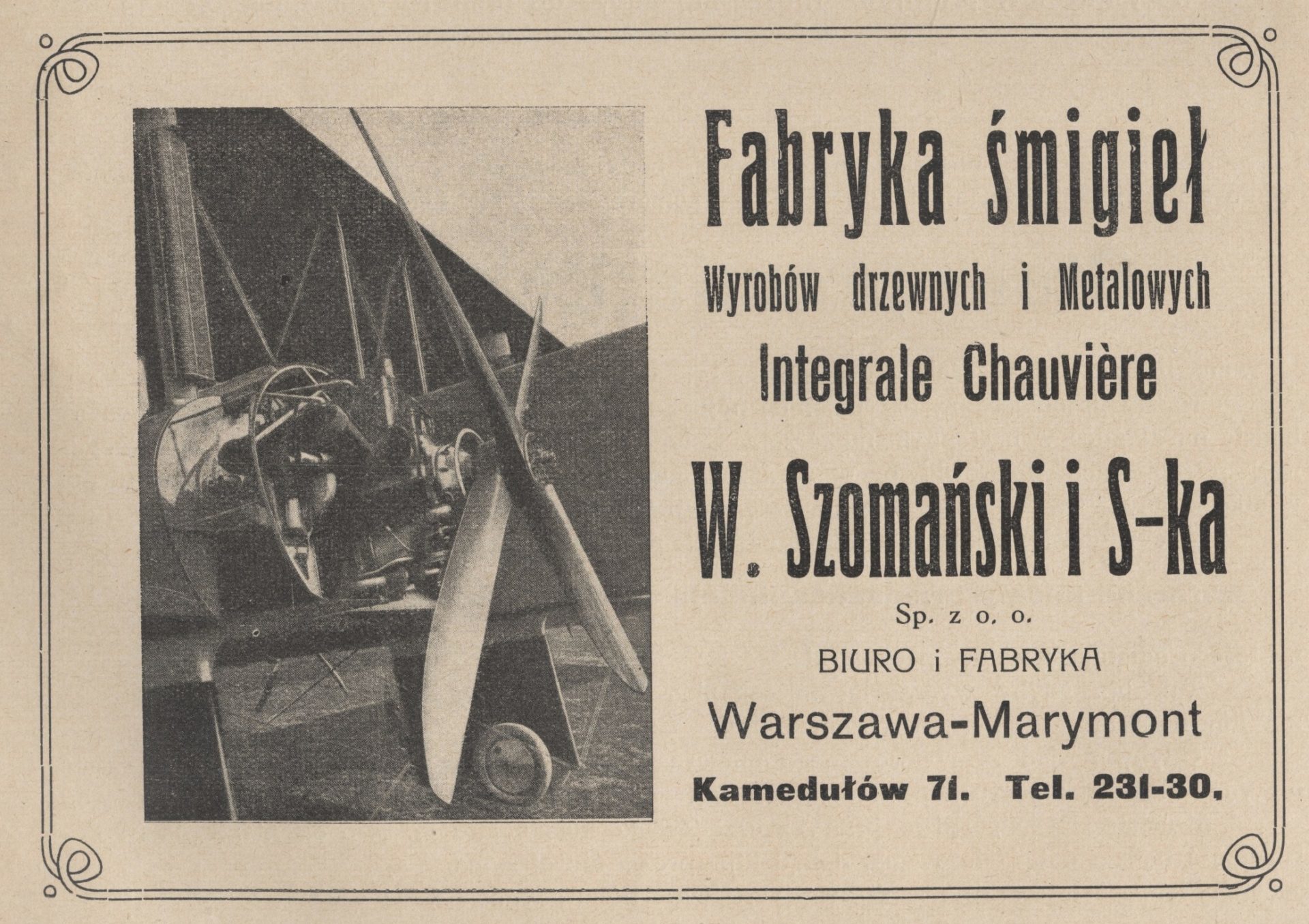 Period Advert. Renault, 1920s.