About the propeller. The propeller was produced by Włodzimierz Szomański's factory Inegrale, Warsaw. The propeller is displayed In Polish Air Force Muzeum of Dęblin (october 2017), Borrowed from MDLot Museum Puck. Decals in rather poor condition, however a Tonkilaque coating is almost perfectly preserved.
Construction. The propeller lamination consists of 8 ash plies. The outboard leading edge of approx. 500 mm (measured along diameter) has brass sheathing (non standard, most likely due to marine application). The propeller is covered by black laque Tonkilaque.
Aircraft and Engine. The propeller was used with one of Polish Leo 135 seaplane. Engine: Hispano Suiza 180 HP.
References:
Andrzej  Morgała "Samoloty wojskowe w Polsce 1924 – 1939" Bellona 2003
Period Advert. Hispano Suiza Engine.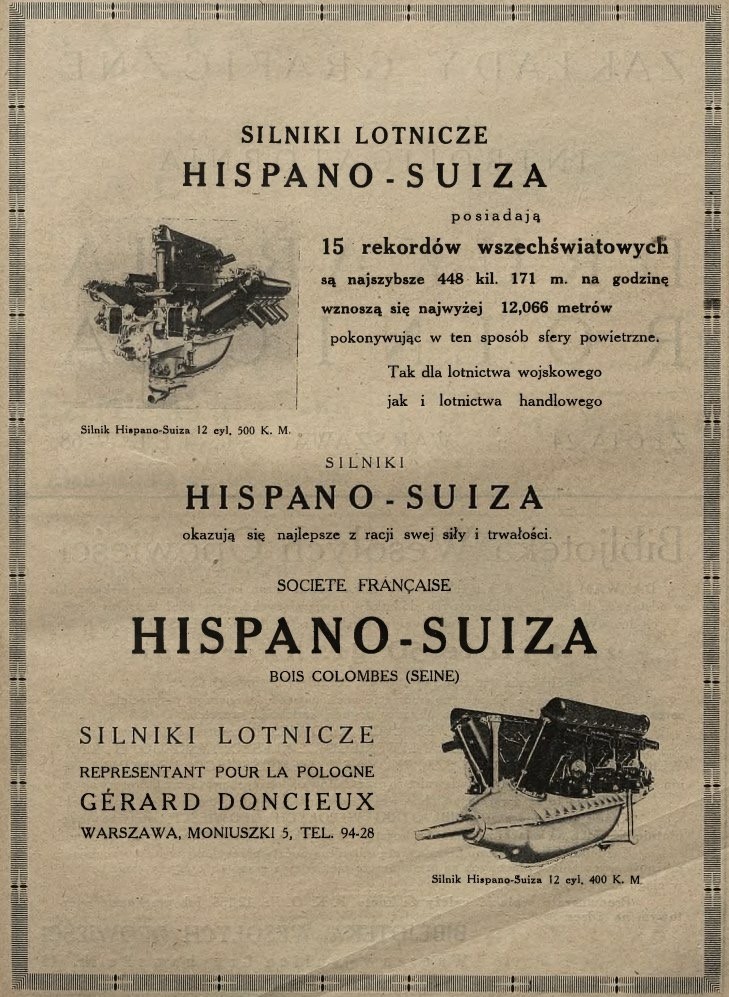 Period Advert. Szomański.