About the propeller. The propeller was produced by factory owned by Szomański in Warsaw. Propeller is in private collection Manufactured in March 1937 and has serial No 8863.
Construction.The propeller lamination consists of nine ash plies. Diameter of propeller is 260 cm, pitch 1262 – 1640 mm. The propeller has metal sheathing on leading edge. The propeller is covered with black Tonkilaque lacquer. On propeller both decals with Szomański logo and one Tonkilaque decal are present.
Aircraft and Engine. The propeller was intended for nine-cylinder Wright J5b Whirlwind engine. The engine having 12,9 L capacity was rated at 220 hp at 1800 rpm. This engine was powering different aircraft such as PWS-16 bis training plane.
References:
Andrzej Glass: " Polskie konstrukcje lotnicze t. 1″
Period Advert. Szomański, 1927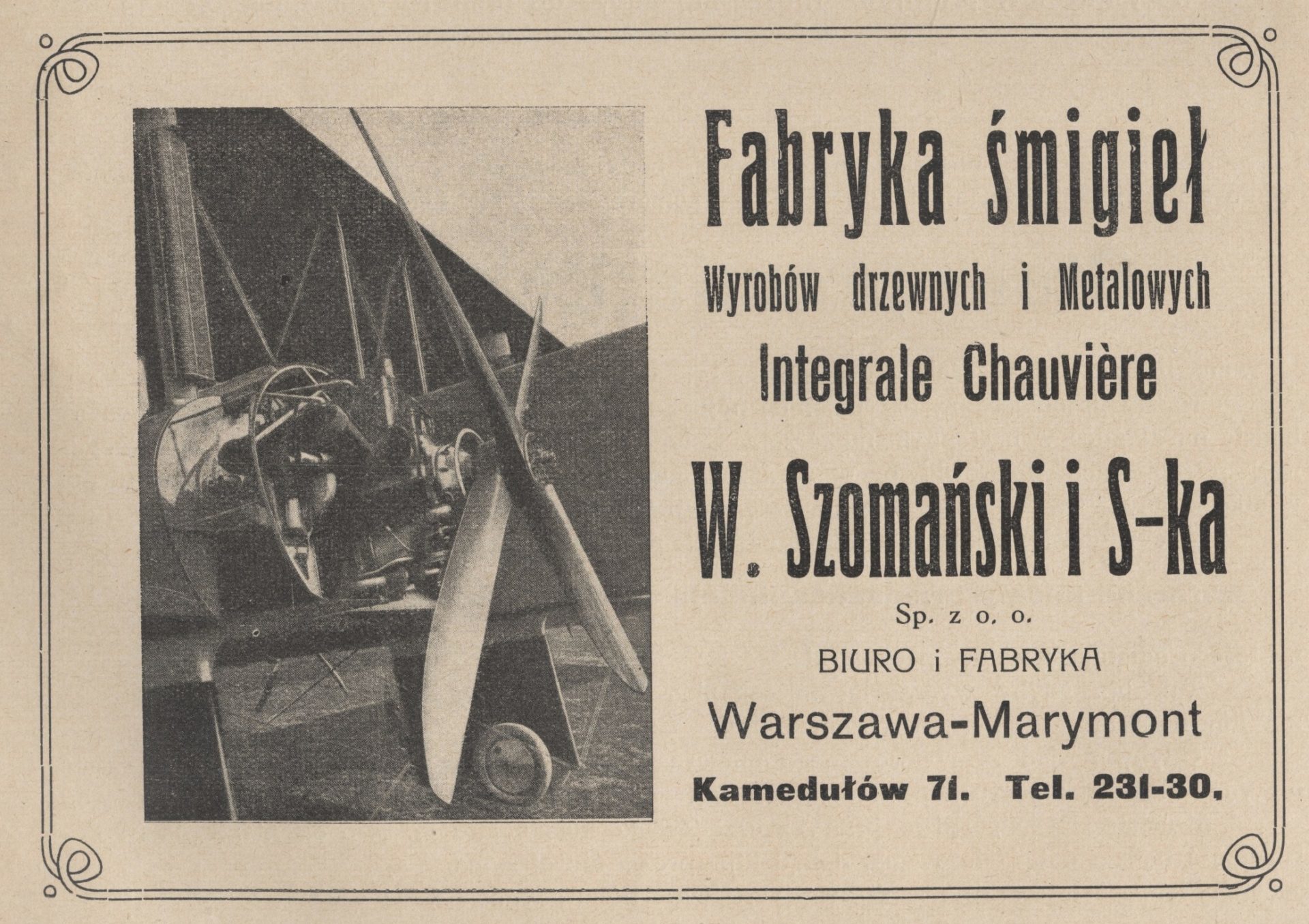 Period Advert. Szomański, 1930s.