About the propeller. The propeller was produced most likely by Polish factory Plage Laśkiewicz in Lublinie. Right now, bared of all markings. In private ownersip, central Poland (2012).
Construction. The propeller lamination consists of 10 ash plies. The outboard leading edge of approx. 600 mm (measured along diameter) had aluminum sheathing. The propeller might be covered by black coating.
Aircraft and Engine. The propeller was used – again most likely – for Polish built Potez XXV.
Propeller with a story behind. Until now (2012) the propeller is in the good hands of Stanisław Dolar's family  commemorating the tragedy from 1938. According to the family the propeller was received from Plage & Laśkiewicz Company workers.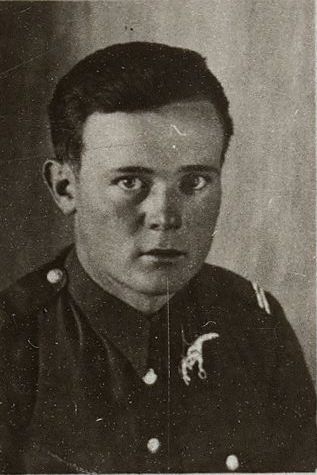 DOLAR STANISŁAW
(27.02.1911 – 08.08.1938)
Short biography of Stanisław Dolar. Born in year 1911 in Nałęczów, county of Puławy. After graduating a school he worked for Plage & Laśkiewicz company in Lublin (aviation manufacturer). Before being drafted for military service he accomplishes paramilitary aircraft training in Lublinek airfield nearby Łodź. As a young pilot he voluntarily applies for  military service and gets his assignment to 6 PL Lwów. Accomplishes recruitment training plus flight training in 6 PL Training Squadron and picks up a pilot service. In 19.03.1933 officially received the rank and Badge of Military Pilot (MSWojsk order, Dziennik Personalny MSWoj nr 4/33 19.03.1933 year). Upgraded to corporal rank. In 1935 released from a military service. As  reserved military pilot received recurrent training in 5 PL Lida. In  1936 again drafted and assigned to  5 PL Lida. Pick up duties of a flight instructor in the  5 PL Lida Training Squadron.
On 08.08.1938, during flights of his Training Squadron on the firing range Pohulanka he takes off on PWS-18 for demonstration flight (with a passenger Capt. geographer Bolesław Sass). During aerobatic manoeuvres seatbelt unfastens and corporal pil. Stanisław Dolar falls out of the cabin, dies hit by the aircraft tail skid. Unfortunately PWS with its passenger spins down to the ground. Capt. geographer Bolesław Sass dies when aircraft crashes.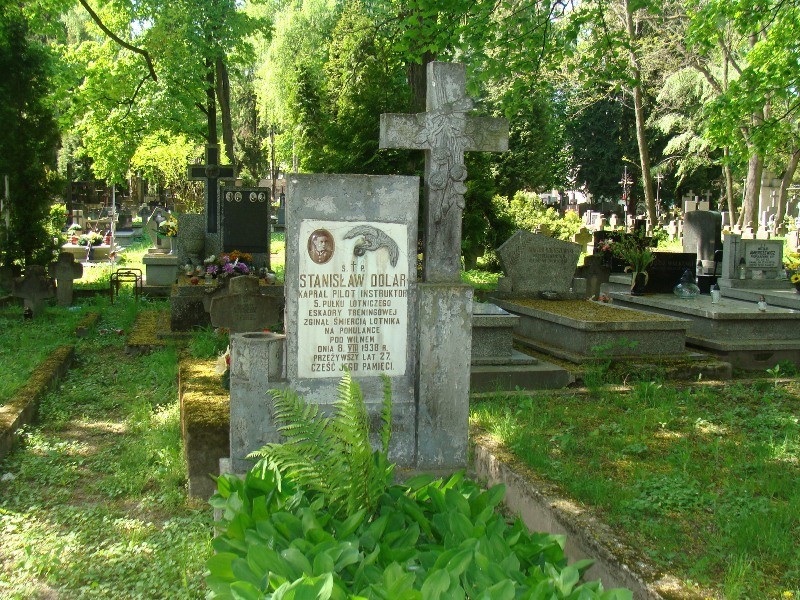 References:
 1. Przemysł Lotniczy w Lublinie, Mariusz Wojciech Majewski, ZP Grupa, 2009
 2. Biography Source: Interenet, Remigiusz Gadacz, myśliwcy.pl
3. https://niebieskaeskadra.pl/?control=8&id=3009